Cabernet Dinner
October 7, 2017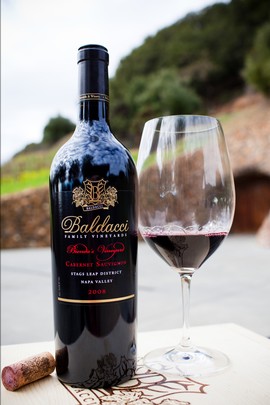 A Day of Cabernet
Learn what it is like to work in the cellar for a day. Join us from 10am – 12pm and get your hands dirty working with our Stags Leap Cabernet Sauvignon. After our morning's work, we will retreat down to our Red Barn for bubbles and pastries. Then, take a breather for the rest of the afternoon to recharge your batteries before you return to join us for a pre-release dinner, at Brix Restaurant.
Hosted by Thomas, Michael and Brenda Baldacci, we will dine on a four course meal that is perfectly paired with our highly-acclaimed Cabernet Sauvignon portfolio: 2014 Black Label (Stags Leap), 2014 Loyalty (Calistoga), 2014 Oakville, 2014 Brenda's (Stags Leap) and 2014 Ruppert (Coombsville).
October 7, 2017
7pm – 10pm
$150 | $125 member pricing
Pricing includes both morning and evening activities.